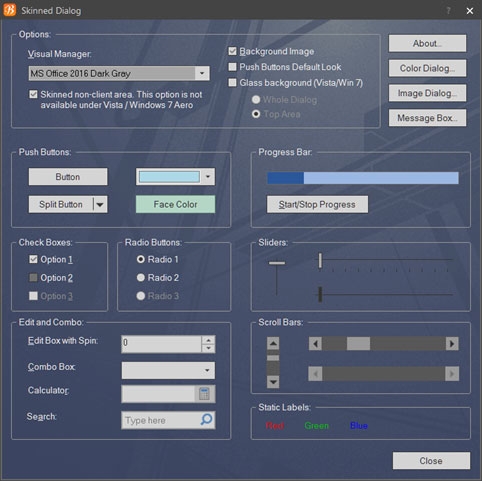 The CBCGPDialog class extends the functionality of the CDialog class. It allows to define a background image or color for the dialog box window and handles all the palette transparency issues.
To take advantage of CBCGPDialog features you just need to derive your dialog class from the CBCGPDialog class instead of CDialog class.
When you call CBCGPDialog::SetBackgroundImage method and pass HBITMAP as the image handle, the CBCGPDialog object will take ownership over the image and delete it only if the m_bAutoDestroyBmp flag is TRUE. The current background image will be deleted if you call the SetBackgroundImage() again or by OnDestroy message handler. Images loaded from the resource file are always destroyed automatically.
See also