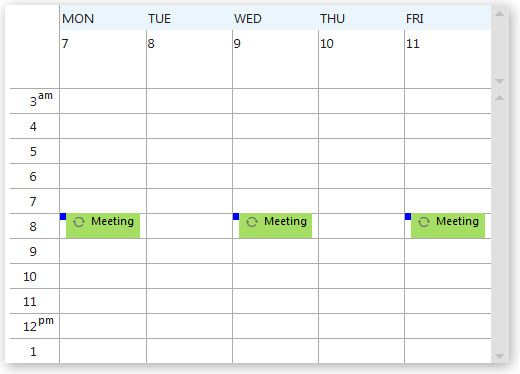 The CBCGPRecurrence class implements recurrence algorithms.
Inherits CObject.
 
DoException
Creates an exception by the given date.
 
 
ExceptionExists
Tells whether an exception from the recurrence rule exists for the given date.
 
 
GetException
Returns an exception at the given date.
 
 
GetRule
Returns the underlined recurrence rule.
 
 
Query
Returns an array of cloned objects between two dates.
 
 
RemoveExceptions
Removes all exceptions.
 
 
Serialize
Serializes the recurrence object.
 
 
SetRule
Assignes the specified recurrence rule to the recurrence object.