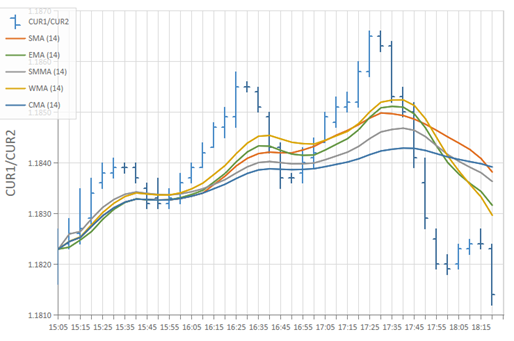 The CBCGPChartMAFormula implements a formula that computes an output series as a moving average.
To use it just construct the object and call Create. The following sample demonstrates how to display a smoothed 14 period moving average applied to close prices of a stock series:
.....
CBCGPChartSeries
* pMASeries = smoothed.Create(pChart, _T(
"Smoothed MA"
), pCloseSeries);
Note: Create returns a pointer to output series that can be used later to setup series appearance and other parameters.