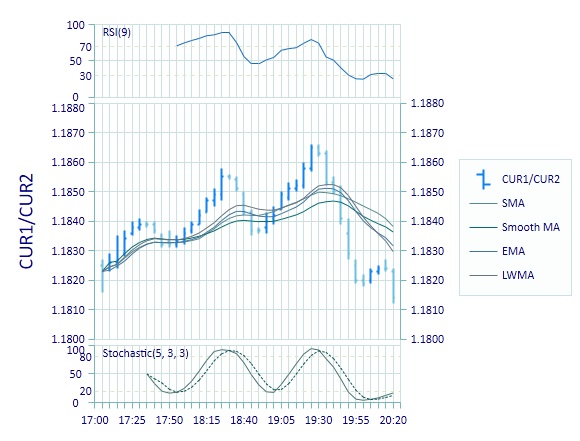 The CBCGPChartStockSeries implements the functionality of a series used to display financial data in OHLC format.
You can display a stock series as:
ohlc bars
candlesticks
line built on open, high, low, close values or custom.
You can set the series display type by calling CBCGPChartStockSeries::SetStockSeriesType. In the line mode you can customize the displayed values for each data point by specifying a custom callback (CBCGPChartStockSeries::SetCustomStockValueCallback) or overriding CBCGPChartStockSeries::GetCustomStockValue.
If you need to create a virtual series reading the data from an external storage you have to derive a class from CBCGPChartStockSeries and override the following methods:
Please take a look at ChartStockView.cpp and ChartStockRTView.cpp (BCGPChartExample) for more information about implementation of static and real time stock charts.