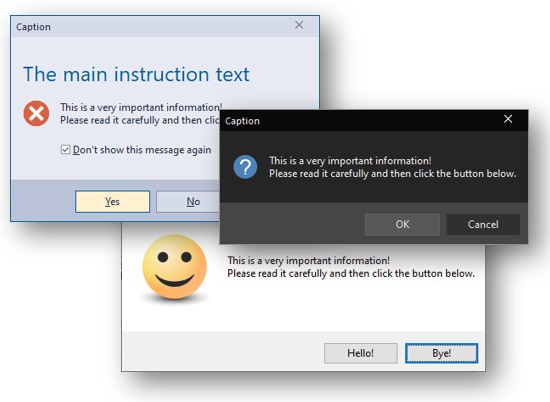 The CBCGPMessageBox class implements a message box that is displayed using current visual theme.
In addition it can be configured to display a check box, user-defined buttons, a separator between "message" and "buttons" area, a banner in the "buttons" area.
All these options can be specified and passed in using BCGP_MSGBOXPARAMS structure.
For more information see MessageBoxDemo sample.