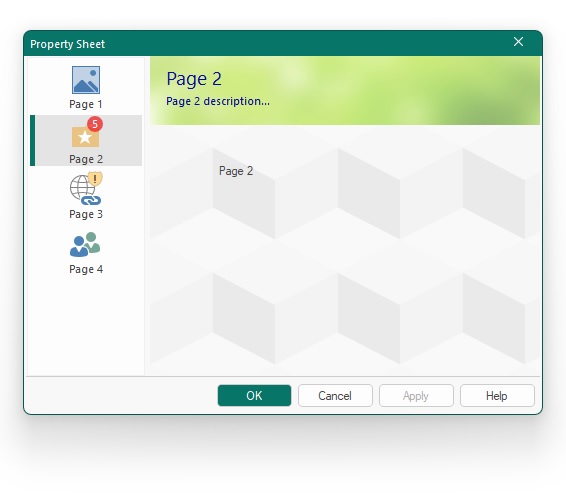 The CBCGPPropertySheet class extends the functionality of MFC's CPropertySheet. It displays property pages in many different ways. For example, as a regular property sheet (with tabs located on the top) or as outlook bar control where each outlook button corresponds to a property page.
Also, the property sheet provides the following additional features:
Visual themes
Page transition effect
Custom header area
Support for the gesture swipes for the page changing
Colored and textured background of the pages
Notification badges
To use CBCGPPropertySheet in your application you have to perform the following steps:
Take a look at the PropSheetDemo sample for more information.
See also