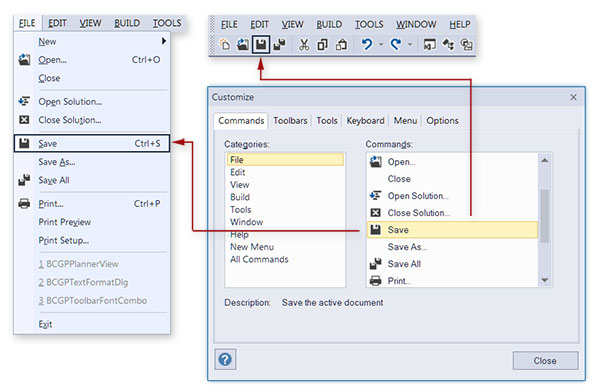 The CBCGPToolbarCustomize object represents a modeless tab dialog box (property sheet) that allows the user full customization of application toolbars, menus, keyboard, mouse, user-defined tools and provides some additional options for managing the application look and feel.
The customization dialog is very simple to invoke. All that you need is just to create a CBCGPToolbarCustomize object dynamically and call the CBCGPToolbarCustomize::Create member function.
When the dialog is invoked, the application works in the special "customize" mode that restricts the user input only to customization commands.